현재 위치
Home > PRODUCTS > Vacuun Pump
Vacuun Pump
We are making a company of trust with a unified heart.
We provide High Vacuum Pump and Low Vacuum Pump.
UNIVAC's pump system is a fully automated vacuum pump designed to create a pollution-free environment for the process with high-speed pumping performance.
Univac's pumping system is designed to produce a contaminant free environment for the process along with high speed pumping performance.
Full automation of system pumpdown is via PC based controller with mimic diagram and system status massage displays.
Full manual override by keypad selection is also provided for maintenance functions.
본문 메뉴
Low Vacuum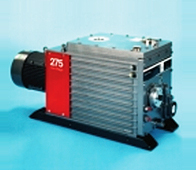 Rotary vane pump
The BOC Edwards EM range of direct drive Rotary Vane Pumps are inherently compact and vibration free with their finger-proof fan and coupling housings and totally enclosed fan-cooled motors, they offer excellent operator protection.
Add our extensive range of accessories, and the pumps can be configured for a wide range of applications.
The pumps and accessories can be supplied either as individual components or as fully systemized, factory-tested combinations.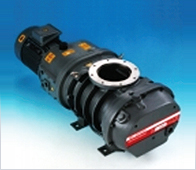 Mechanical booster pump
The Edwards EH mechanical booster pumps feature a unique hydrokinetic dive which provides efficient power transmission with benefits in economy, performance and compactness.
These booster pumps are suitable for use with high differential pressures which allow the booster pump to be started at the same time as the backing pump, reducing total pump down times.
Combination of low vacuum pumps to
improve pumping capability
Equipped Oil diffusion Pump
Equipped Cryogenic Pump