현재 위치
Home > PRODUCTS > DBR System
DBR System
We are making a company of trust with a unified heart.
We provide Metal Coating Systems through QCM machine.
QCM measures a mass variation per unit area by measuring the change in frequency of a quartz crystal resonator.
QCM is useful for monitoring the rate of deposition in thin film deposition systems under vacuum.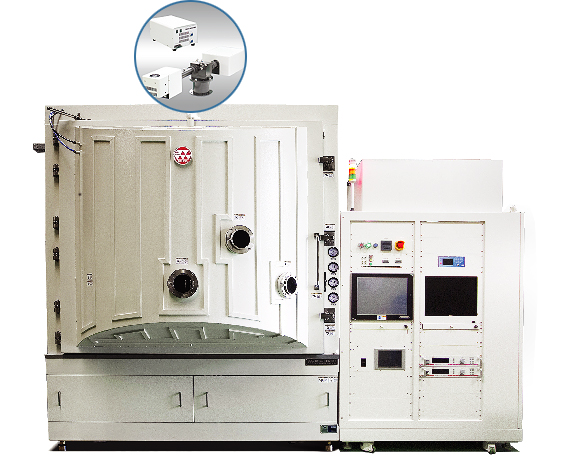 - Dual E-Beam source - RF Ion source - Thickness monitor Optical Process Monitoring
QCM (Quartz Crystal Microbalance)
230mm RFsource
170mm RFsource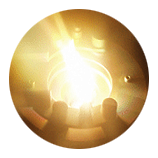 < Ion Assist 無 >
< Ion Assist 有 >
information
Item
Specification
Ultimate Pressure
≤ 5.0×10-5 Pa
Leak Rate
≤ 2.0×10-3 Pa
Build up
≤ 7.0×10-6 Pa・m3/s
Pumping speed
27,000L/sec
Heat performance
Uniformity
250±10℃
Heating Temp. Range
25~350℃
Temp. Rising Time
≤ 30min (250±10℃)
Deposition Performance
Single layer film Tickness Uniformity
Within ±1.0% at optical film thickness 3/4λ(λ=650nm
General Deposition performance
*# of layers:40 Layers
*Characteristic:IA=5° Rave > 98% @
420nm~700nm
IA=5° R < 10% @1064nm
Reflectance
420~700nm : > 98%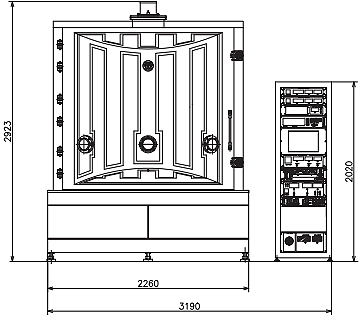 information
Description
Specification
Process Chamber
Process chamber
Vertical type
Material : STS304
Size 1 : Ø2050mm(D) × 1650mm(H)
Size 2 : Ø1350mm(D) × 1400mm(H)
Heating : Micro sheathe heater
Substrate rotation & carrier
Rotation
Rotational type : Revolution and rotation
Exhausting system
HV Pump
Oil diffusion or Cryo Pump
LV Pump
Rotary vane pump
Booster pump
Evaporation source
E/B Gun #1
SiO2 only
E/B Gun #2
No. of crucible : 20
Quantity of crucible : 25cc
RF Ion beam source
Ion beam
Size : 170mm, 230mm
Power supply
RF2002, 1200Watt
50 ~ 1200V, 1200mA
Thickness monitor
QCM
OPM
Wavelength 350 ~ 1100nm
Glass changer 80 point
Processing gas suppl
M.F.C
100sccm~500sccm
Vacuum gauge
Cold cathode gauge & Pirani gauge
Auto pressure control
Gas flow 5 × E-6 mbar l/s, (Max.),
1,250mbar l/s(Min.)
System controller
PC(HMI) + PLC(I/O)+Thickness monitor
A

Processing Chamber

B

System Controller

C

Electron beam power supply

D

Ion beam power supply

E

High vacuum pump

F

Low vacuum pump

G

Water vapor cryocooler