현재 위치
Home > PRODUCTS > Sputtering System
Sputtering System
We are making a company of trust with a unified heart.
"SPUTTERING" is a vacuum process used to deposit very thin films on substrates.
We provide Sputtering Coating Systems.
The models are classified according to the functions and specifications of the product.
ARC Sputtering System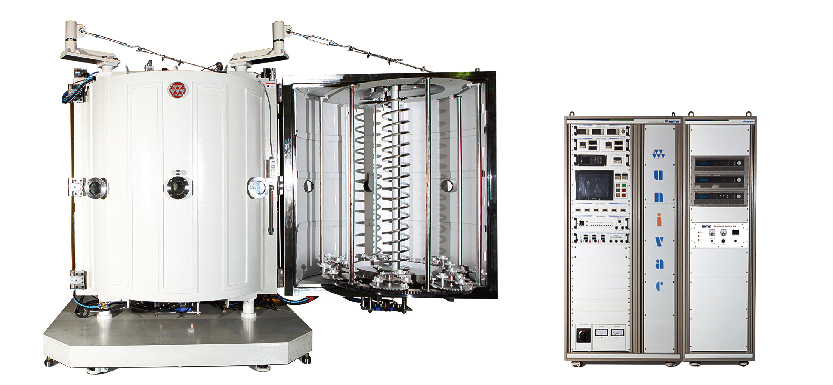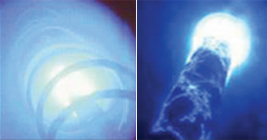 Arc Sputter system is a combination of arc deposition and sputtering deposition within the same vacuum chamber, these deposition can be used independently or consecutively.
Our systems are capable of precision coating a wide range of substrates with a metallic colors on surfaces. According to customers'needs, the structure of vacuum equipment systems can be designed in One door type or Two door type.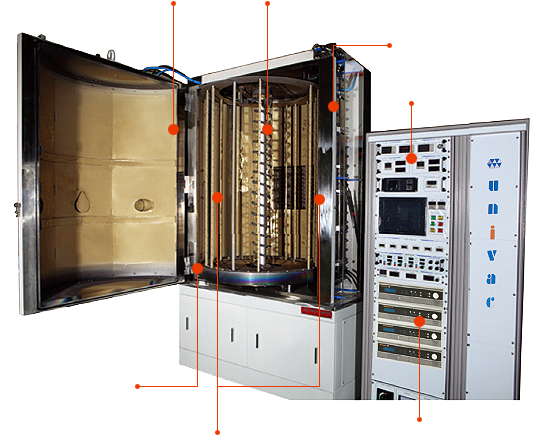 Heating system by micro heater
Cylinder arc targer
Linear type ion source
System rack
Substrate connected
BIAS power supply
Magnetron sputtering target
DC ARC power supply for arc deposition(300A)
DC Puls power supply for sputtering(20kW, 30Hz)
DC power supply for ion source(5kW, normal)
DC power supply for BIAS(10kW)